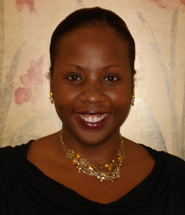 When asked why I became an Obstetrician and Gynecologist I always answer, "It's an amazing opportunity to teach women about their bodies and in that way, change their lives." BelowtheBellyButton was created because, as a practicing physician, I noted and was surprised by the various myths and absence of understanding that caused women to flood to my office in tears and panic. As such, I have long been an advocate of the educated patient. I spend a great deal of time explaining and drawing pictures when women (or men) seek my counsel. Understanding dampens worry.
Note however, that throughout my website, it is stated that BelowtheBellyButton is not a substitute for talking to your own doctor; it is simply a place where you can get a little extra information. In fact, some of the topics I will tackle will not be in my field of expertise, but simply my interpretation of new studies.
Having said that, who am I? I am an Attending Physician at Lutheran Medical Center in Brooklyn, NY and a Medical Director at Aetna. I attended Vassar College and then earned a Masters in Public Administration at New York University (NYU). My focus at NYU was health policy analysis. After that, it was off to medical school at the University of Virginia. I then completed my residency training at Pennsylvania Hospital in Philadelphia.
I hope you enjoy the website and feel free to share what you have learned with your friends and family. Be an educated patient! I want your visit to BelowtheBellyButton to be a rewarding experience.
https://www.facebook.com/pages/Below-The-Belly-Button/101640293213825
Please take a moment to review our disclaimer.