Command Sergeant Major Adams (Retired) has served our military for longer than she has been my friend. Thirty years. She has been deployed to the Persian Gulf for both Desert Storm and Dessert Shield. In 2004 she was sent back to the Middle East for Operation Iraqi Freedom. More than one hundred and forty one women lost their lives during this mission.
More than 400, 000 women serve in our United States Military.
Despite the "friendly" fire that come in the form of sexual abuse and sexism, these women show us what it means to be courageous. As of January 2016, women are now allowed in positions that lend to direct combat. The presence of more women in the military will allow us to untether defined roles that have limited women for centuries. It is where the capacity for greatness will be demonstrated.
The military was the right career for a tough, no-nonsense woman.
Angela and I spent three nights kicking back coconut rum while talking about our respective paths. She has no regrets.
Some argue that whether by socialization or genetic imprint, women bring emotional flexibility; the ability to restrain impulse; and willingness to chose collaboration over conflict. But we can, and will, kill. Such is our visceral and unwavering resolve to defend our own.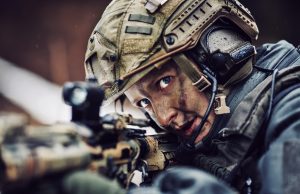 On this day, express a sincere thank you to the women and men who have so bravely put themselves at risk to safeguard our wellbeing. Remember those who did not make it home. And, appreciate the newly minted who have chosen to walk the same path.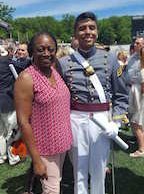 2nd Lieutenant Diego Oswaldo Vazquez, 2017 West Point Military Academy
There you have it. Spread the word!